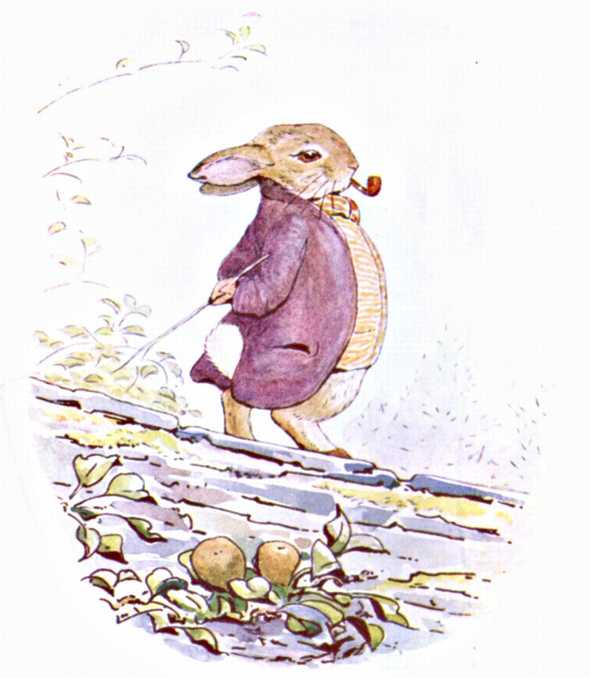 At length there was a pitter-patter, pitter-patter, and some bits of mortar fell from the wall above.
The cat looked up and saw old Mr. Benjamin Bunny prancing along the top of the wall of the upper terrace.
He was smoking a pipe of rabbit-tobacco, and had a little switch in his hand.
He was looking for his son.
---