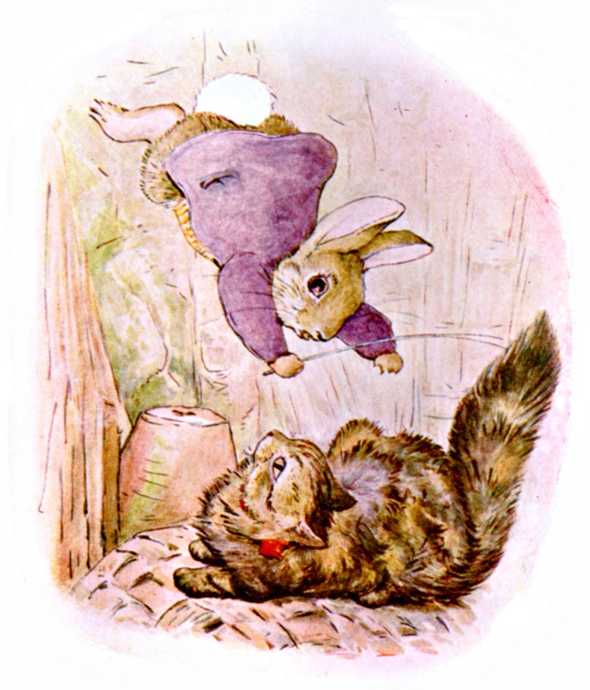 Old Mr. Bunny had no opinion whatever of cats.
He took a tremendous jump off the top of the wall on to the top of the cat, and cuffed it off the basket, and kicked it into the greenhouse, scratching off a handful of fur.
The cat was too much surprised to scratch back.
---