THE TALE OF BENJAMIN BUNNY
BY BEATRIX POTTER
AUTHOR OF "THE TAIL OF PETER RABBIT" FOR EXAMPLE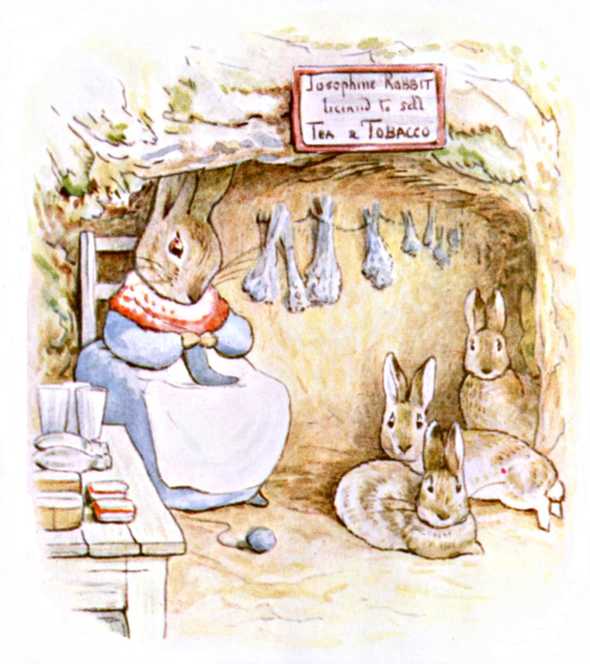 FOR THE CHILDREN OF SAWREY
FROM
OLD MR. BUNNY
Thank you for finding our Gatsby site.
Published in the Lilly Lab of: Benedicte, Ola, Lillian & CO. In the living room of the littlest white wood house at Rodeløkka, downtown Oslo, Norway, Europe, Earth.
All rights reserved for the kids by Project Gutenberg read more on our about page.
Go back to the Front page or click the parrot above to start reading.
---