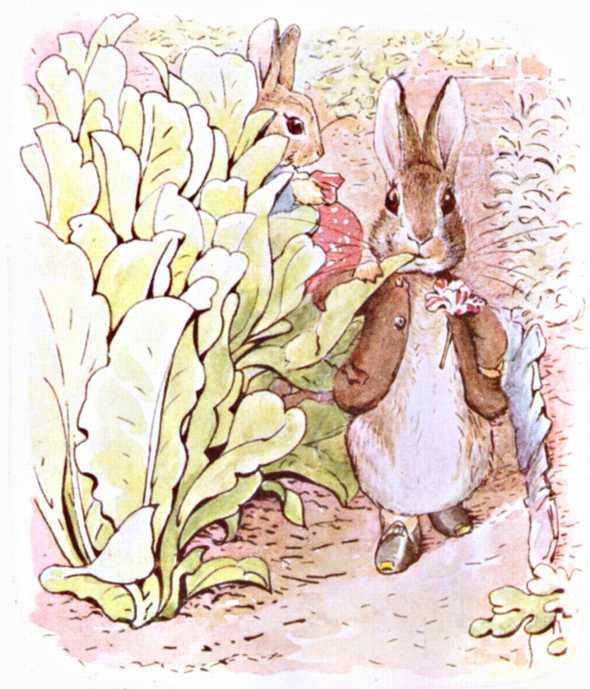 Benjamin, on the contrary, was perfectly at home, and ate a lettuce leaf. He said that he was in the habit of coming to the garden with his father to get lettuces for their Sunday dinner.
(The name of little Benjamin's papa was old Mr. Benjamin Bunny.)
The lettuces certainly were very fine.
---